Posted: Sunday, January 26, 2014 9:30 AM
---
Reply: click here
We repair air conditioners and furnaces in Locust grove and all of Henry county.
Aaac service heating and air Mcdonough 7708754113.
Our Web page Here
linkedin.com/
FIND US HERE
Bing
Yahoo
google
Map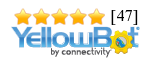 City search
Air conditioning check up Henry county
A/c repairs in Henry county $65 service call. Spring check ups $65 . Air conditioner spring check up $65 first a/c and $35 each additional ...
Rod Daly @ Elliott real estate and land llc
Video on youtube here
User-agent: * Allow: /
Aaac service heating and air conditioning
Keywords:
furnace repair Locust grove Ga heating and air replacement local residential gas furnace wont start won't stay lit
furnace is making a loud noise furnace goes right off after lighting
Henry county heating and air
Lennox furnace replacement sale
Amana furnace change out
open Saturday Sunday weekends
• Location: Atlanta, Locust grove

• Post ID: 12214173 atlanta