Posted: Monday, March 13, 2017 10:39 AM
---
Available for IMMEDIATE occupancy! Office Space with attached storage. Month-to-month Lease!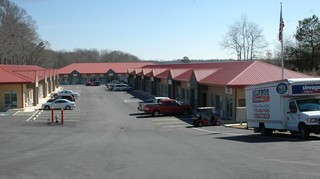 Location:
Bay Springs Area
Are you a business professional in need of office space that won't break your budget? Let the office advisors at
STORAGE XXTRA
put you in affordable office space to grow your business.
-
MULTIPLE FLOOR PLANS,
great location, come by today.
- Office Suites starting at
$525.00 per MONTH
. Utilities Included!
- Available 400-600 sqft office suites in Villa Rica/Carrollton, GA
w/Optional
ATTACHED STORAGE
.
- Great for
STARTUP BUSINESSES
, small offices or expanding your company.
- Visit us at
http://www.storagexxtra.com
for more information.
Don't delay
This is the
BEST PRICE
and the
BEST VALUE
in Villa Rica/Carrolton, Ga.
Call Ada now at 678.275.8494
to learn more about this unique office suite oportunity.


Utilities Included:
Water, Power
Additional Costs:
Phone/Internet
Available Date:
Immediately
1836 Carrollton Villa Rica Hwy
Hwy 61
VILLA RICA, GA 30180
View Map
# of Private Offices:
1-2
Storage:
Optional, Attached
Custom Signage:
Available
Tractor Trailer Accessible
High Speed Internet Options
• Location: Atlanta

• Post ID: 57824763 atlanta