Posted: Sunday, March 19, 2017 11:47 PM
---
MAILBOX........$30 PER MONTH!.....GET A REAL BUSINESS ADDRESS...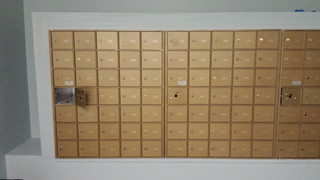 Location:
I75/I285
Are you looking for a business street address?
Or just simply need a mailbox to receive mail?
Do you need a conference room?
We offer mailbox service for just $30 per month. All of your business mail will come to our building and we will deliver your mail to your own mailbox, pictured in the photo.
The address of the building is 1755 the Exchange, Atlanta, GA 30339.
It has an Atlanta address, but is conveniently located in Cobb County by I-285 and I-75 just off Windy Hill Road.
To lease a box, call or just come by the leasing office, Suite 190 on a weekday between 11 am and 5pm. Â Thereis a $30 setup fee and payments are made on a quarterly basis.
Use of the conference room is $20 per hour with a two hour minimum, and only intended for those with office suites or mailboxes.
CALL FRIEDRICH Â at 770-912-5701
Available Date:
Wed Jul 20, 2016
Additional Costs:
phone & internet
Location::
Convenient just off I-75 near I-285
All information in this site is deemed reliable but is not guaranteed and is subject to change
• Location: atlanta

• Post ID: 54660047 atlanta