Posted: Sunday, March 19, 2017 1:04 PM
---
Ideal Affordable Church Space........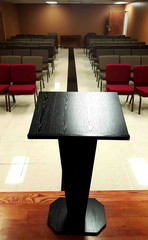 Location:
Marietta, GA
Church Space
Do you have a small Church group or a start up Church group?
We have the perfect Church space for you......The concept is about sharing....sharing the Church space. In that way, your group can have access to a larger space without the cost of the larger space.
We currently completing setting up a simple but nicely built out Church space. The space is a total of about 1650 sq ft and has a capacity of 78 seats. The area also includes two large rooms, designed for children. The Church now has a beautiful porcelain marble flooring and new paint. We have furnished the Church with a sound system including a 16 channel Yamaha mixer, 4 wireless microphones, powered speakers, a weighted 88 key digital Yamaha keyboard, a good Roland electronic drumset, and still space on the Yamaha mixer to connect your own instruments, microphone or prerecorded devices. We are also installing a 65" flatscreen TV for presentations as well as special lighting for filming and recording. The childrens room also includes a TV, mats and diaper changing table.
We are leasing the space as a shared church space, so you sign a contract for given times. The concept is that your Church group leases the space for two hours. If you would like to use the space one evening per week, we would make an additional arrangement for an additional charge..... here are the time slots that we have available with monthly rates
:
Sunday Times Available:
8:30pm to 11:30 pm $200 per month
All other time slots on Sunday are leased.
Saturday Time Slots Available:
8:00am to 10:00am: $275 per month
All other Saturday time slots are leased
Weekday Evenings:
Monday Evening: 6:00pm to 11:00pm $200
Tuesday Evening: 6:00pm to 11:00pm $240
Friday Evening: 6:00pm to 11:00pm $250
All other weekdays are leased
More updated photos coming soon....the photos with the blue carpet are old photos from when the space was previously used by another Church tenant. We are currently replacing the carpet with a porcelain tile floor!  See the photo of the Yahama keyboard. It will be shiny and beautiful!ÃÂ? We are also furnishing the Church with a 16 channel mixer, powered speakers, and an electronic drum set (so that volume of the drums can be controlled).
For a view of the space, please call Friedrich Matthies at 770-912-5701.
The Church is located inside of a multi-tenant office building with exterior entrance as well as interior entrance. The building, the
Atrium at Delk,
is a 52,000 square foot muliti-tenant office building which is well maintained and features a 5000 sq ft two story tall atrium with 24' tall tropical trees, tropical landscaping, a fountain, benches and tables. This features creates a beautiful, tranquil and calming environment. Please see photos! You can use this indoor atrium for special events. One of the photos was the 2016 New Years event by one of the Churches.
Please call Friedrich at 770-912-5701
for more information and a viewing.
The facility is located at 2759 Delk Road, Marietta, GA 30067
Availability and pricing may change so call....ad updated March 17
Available Date:
Fri Jul 22, 2016
Deposit:
equal 1 month rent
2759 Delk Road
Atrium at Delk
Marietta, GA 30067
View Map
Tropically Landscaped Interior Atrium
All information in this site is deemed reliable but is not guaranteed and is subject to change
• Location: atlanta

• Post ID: 54134812 atlanta