Posted: Monday, March 20, 2017 11:41 AM
---
1 Room Office Suites...Riverdale, Clayton County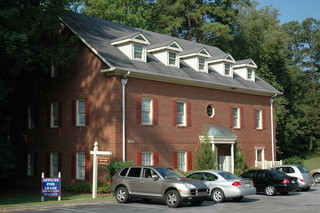 Location:
Riverdale, GA
Are you looking for office space in an attractive, well-maintained office building that offers maximum flexibility?
WE MAY HAVE THE right BUILDING & the
right LANDLORD
for YOU!
We have ONE ROOM OFFICES available:
a).
1 Room.....
large one room office....11x8 one small storage closet.
...$225...suite P
b). 1 Room....
large one room office....11x10one small storage closet and window..
..$250...suite O
c).
1 Room....1st floor
with window....A8....
$275
....Available April 1
We have TWO ROOM OFFICES available:
d).
Suite C
......a two room for $495 on the second floor...
$495
(
please note that none of the offices come furnished).
The building is a inside of a nice professional office park, one of the nicest ones off Hwy 85 in Riverdale. We have 2, 3 and 5 room office suites in the building for future growth and flexibility.
The building is located at the following address:
Metro South Executive Center, 8455 Hwy 85, Building 200, Riverdale, GA 30274
Utilities are included, except phone and internet.
The building is located in a very nice office park right off highway 85. The address is 8455 Highway 85, Building 200, RiverdaleGA 30274. Some GPS software brings you to the wrong location, so from the commercial district of Hwy 85 in Riverdale head south, cross hwy 138, then go another 1.7 miles. At the intersection of Helmer Road (old Flint River Road), there is an Exxon Gas station on one side and a large shopping center with a Dollar General Store at the corner. The entrance to the office park, Metro South Executive Center is just after the Exxon. Building 200 is the first building on the left.
For more information Call Friedrich at 770 912 5701
No auto brokers, recording studios or salons. Clayton County does NOT allow auto brokers in any buildings at all and the county only welcomes car lot dealers!! However we do have two other buildings with proper zoning in other jurisdictions that do allow auto brokers in offices. Recording studios, music or voice editing would disturb neighboring offices in this office professional office building. There is no access to water for a hair salon.
(ad updated March 22....availability and prices subject to change)
CALL FRIEDRICH AT 770-912-5701
for updated information and a viewing!
Available Date:
Mon Mar 13, 2017
Deposit:
Equal to 1 Month's Rent
Additional Costs:
phone & internet
8455 Hwy 85, METRO SOUTH EXECUTIVE CENTER
Building 200
Riverdale, GA 30274
View Map
# of Private Offices:
1 Office
Location::
Convenient just off I-75 near I-285
All information in this site is deemed reliable but is not guaranteed and is subject to change
• Location: Atlanta

• Post ID: 56142632 atlanta